Hello and welcome!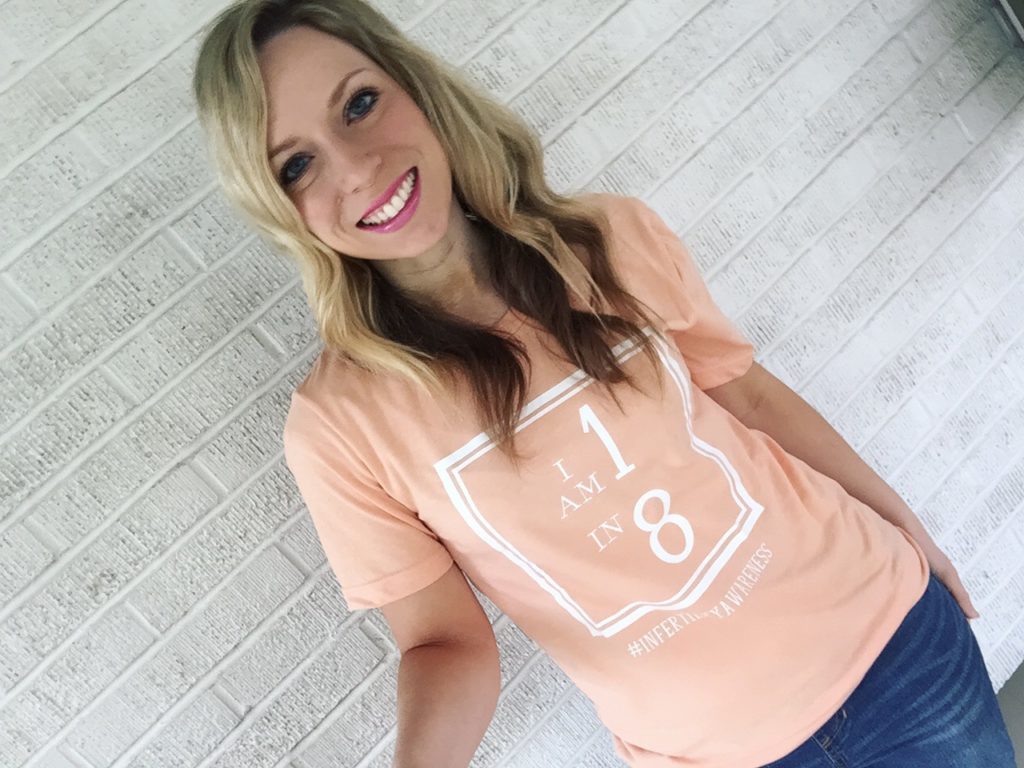 My name is Cindy and infertility awareness and support is very important to me.
It has been a part of my life since 2007 and since then my husband and I have welcomed two miracle daughters into our family (thanks to IUI) and we are currently trying to add baby #3 into the mix.
For five years we have been hoping and praying for another miracle.
We have done 15 rounds of IUI and  2 rounds of IVF since 2013.
Two surgeries, thousands of dollars, hundreds of shots, medications, pills, appointments, tears and breakdowns later we are still not giving up hope.
I rely on my faith, family, friends and my ability to express my thoughts through writing- to get me through.
At Infertili.tees it is my hope to spread awareness through written word and apparel.
Wearing your heart on your sleeve so to speak, is just one way to show others that what you are going through is important.
I hope that here you will feel safe, empowered and informed in all things infertility, family and faith.
Please look for our shop coming soon with graphic tees and prints that will help spread infertility awareness.